The Lambton Swimming Pool offers a large range of aquatics, leisure and sporting options for the entire community. The large outdoor facility is complete with diving pool, 100m water slide, full service cafe and a host of BlueFit programs and services. Come and join us for a full family fun day out right in the heart of the city.
There are a number of facilities available in the aquatic area. Whether you are wanting to swim laps for fitness, cool down on a hot day or bring the kids in for some fun, there is a pool suitable for your needs. Including:
heated 50m, learners and toddlers pool
aquatic playground
diving pool and tower (tower not open for public use)
giant waterslide
inflatable obstacle courses
catered birthday parties
spectator grandstand
grassed areas
bbqs and shaded seating
heated showers
kiosk
off-street and disabled parking.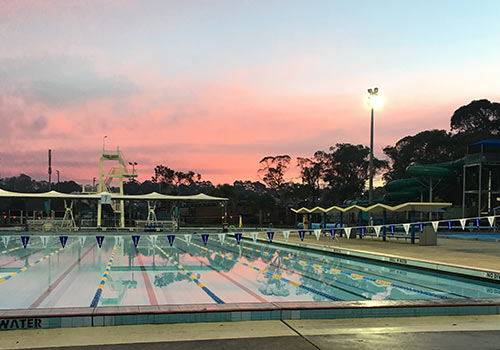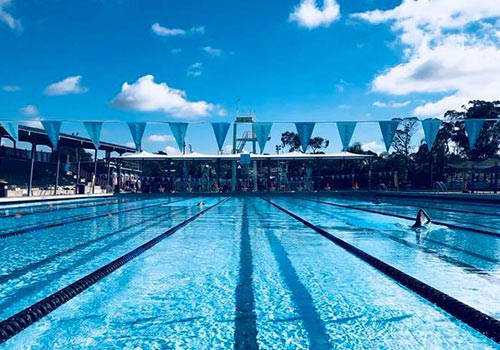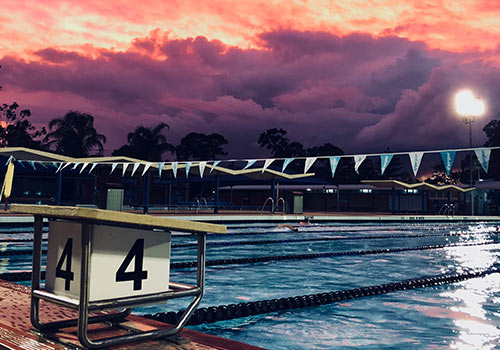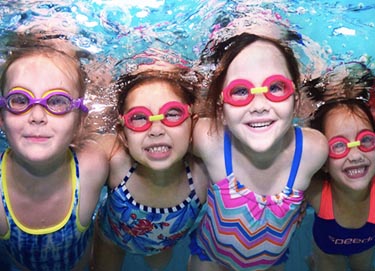 Bluefit Swimming has a specific focus on water confidence and the basic skills of swimming.
We have a strong emphasis on developing aquatic safety and developing the confidence of children in the aquatic environment.
Our team of swim instructors and coaches are all professionally qualified and have been selected based on a combination of their knowledge, coaching skills, ability to communicate and build rapport with your child.
NOT CURRENTLY RUNNING – COMING SOON…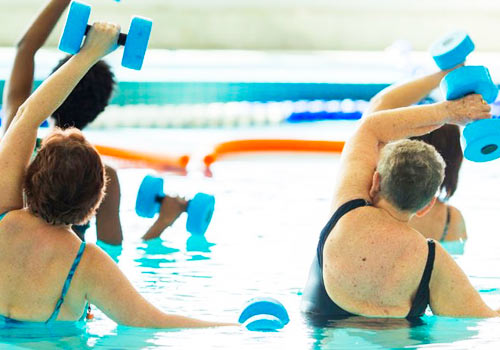 The Aqua Aerobics Program has been designed to cater for a large range of fitness abilities and to serve as an alternative exercise for those individuals looking for a workout which is good for the body. The Aqua Aerobics program offers a low impact and high intensity workout for all fitness and abilities. The program is tailored to suit your own individual workout requirement as you are able to work your body to your own limit without affecting your participation in the class.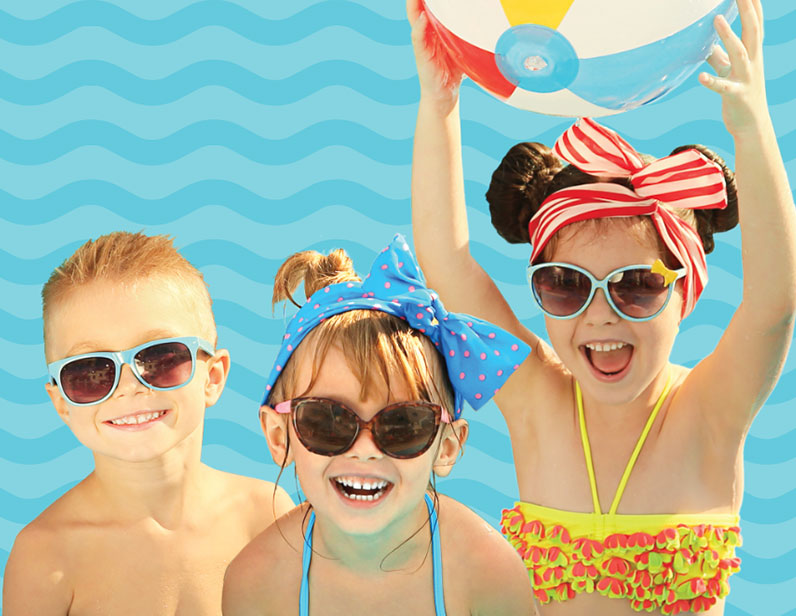 HAVE THE BEST POOL PARTY EVER!
Celebrate your child's birthday with no fuss, hassle-free birthday party by the pool!
Click below to see and book our Birthday Party options.
| | |
| --- | --- |
| 21st August  – 2nd October (Early Season) | 5.30am-6pm |
| 3rd October – 11th December (Shoulder Season) | 5.30am-7pm |
| 12th December – 29th January (Peak Season) | 5.30am-8pm |
| 30th Jan – 2nd Apr (Shoulder Season) | 5.30am-7pm |
| 3rd Apr – 28th May (Shoulder Season) (Late Season) | 5.30am-6pm |
AQUATIC
 

PRICE

Adult Aquatic Entry
 $5.80
Concession / Child
 $4.80
Children (under 3 years)
 FREE
Pensioners
 $4.00
Senior Card Holders
 $4.20
Bulk Entry*
 $3.80
Spectator Fee
 $3.30
Waterslide (per hour)
 $6.00
PASSES
 

PRICE

10 Visit – Adult
 $52.80
10 Visit – Child
 $43.20
10 Visit – Senior
 $37.80
10 Visit – Pensioner
 $33.30
Family Casual Visit (1 admittance only)
$20.60/family
Family Season Pass
 $690/family
Family Half Season Pass
 $445
Individual Season Pass
 $360
Individual Half Season Pass
 $240
Senior Individual Season Pass
 $260
Senior Individual Half Season Pass
 $165
Pensioner Family Season Pass
 $350/family
Pensioner Family Half Season Pass
 $230/family
Pensioner Individual Season Pass
 $185
Pensioner Individual Half Season Pass
 $120
Terms and Conditions / Conditions of Entry
A Family Pass: must consist of immediate family of 2 adults and your children under the age of 18 years living at the same address (does not include relatives or distant family).
Bulk Entry: (Groups over 20 patrons) with booking only.
NOTE: When purchasing a pass at the Lambton Swimming Pool it is automatically upgraded to a "Super Pass" which entitles access to all 4 locations in Newcastle.
NOTE: Holders of the Companion Card are entitled to free carer entry at all 4 locations.